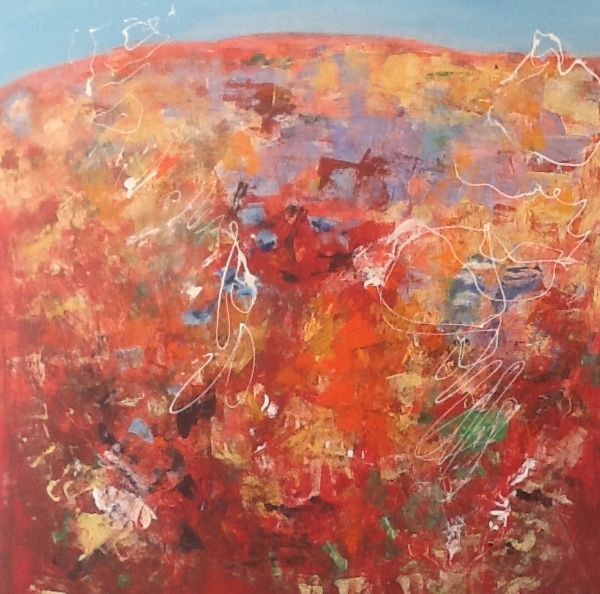 PAINTING ALL MEDIA
WITH NATHAN PARAMANATHAN & JENNY SCHOLES
Nathan Paramanathan (Fellow of the RMIT(Fine Arts) M.A.,Ph.D, Psycho-Social Studies Melb University ); Head, Art Edn.Dept.Phillip Institute of Technology 1975 to 1987. First President of the Institute of Art Education (1974-1978) Nathan has presented papers at the I.N.S.E.A. (International Society for Education through Art) Conferences in Bath (U.K.) and Rotterdam (Holland). He has also been the President of the Hawthorn Artists Society (1993,1994) and for some time, Secretary of ANATA (Aust National Art Therapy Association); Deputy President of the Victorian Artists Society from 1989 to 1991 and an elected Fellow of the Society. Victorian Artists Society 'Artist of the Year ' 1993; Chairman of the Course Development Committee for the RMIT University's MA Arts Therapy Course 1993 / 1994. Nathan has also worked for some years as a Professional Member of ANATA, and for a number of years with Clinical Psychologists using art within psychotherapy groups.
Nathan is a practicing artist and Art Therapist.
( Ref. Biodata Dr Nathan Paramanathan web site - member.melbpc.org.au )
Jenny Scholes Signatory member of the Victorian Artists Society, former Secretary and Vice President MSWPS (Melbourne Society of Women Painters and Sculptors) a member of CAS and the Women's Art Register. She was Vice President of the Hawthorn Artists Society for a number of years.
Jenny has had two solo exhibitions at Cambridge Studio Gallery and been in many group exhibitions. She is represented by Cambridge Studio Gallery, Without Pier Gallery, Eagles Nest Gallery, Aireys Inlet, in the Alfred Hospital Collection and the Benetton Collection in Italy (published) 'Looking Down Under: Contemporary Artists from Australia'.
Invited Artist Warranwood Art Show 2017, Workshop/Tutor. Heidelberg Artists Society 2012, Glen Eira - Cheltenham Art Group 2009, Victorian Artists Society 2017, Hawthorn Artists Society 2007- present.
Jenny has a painting style which is modern tending towards abstraction .
CLASS DETAILS
Nathan and Jenny present a Friday classes with Jenny Scholes, tutoring painting in acrylics and oils. Students are encouraged to develop their own style be it traditional, figurative or abstract. Newcomers from beginners to advanced students are always warmly welcome.
Enrolment is $250 per term.
FOR ENQUIRES AND ENROLMENT CONTACT JENNY: 0408175726
VISIT JENNY'S WEBSITE www.jennyscholesartist.com.au